About us
SELECTA IS the business unit
for fine seed
---
SELECTA WAS FOUNDED IN 1947.
AT THAT TIME SELECTA WAS PRODUCING CLEANING MACHINES FOR THE FLOWER BULB INDUSTRY AND FINE SEED INDUSTRY.
SELECTA products are well-known for its solidity and durability. SELECTA, a renowned brand with a long history in traditional seed cleaning equipment.
No compromises on quality with focus on access and inspection to minimize the risk of contamination.
SELECTA, a key brand in the international fine seed business.
---
---
PETKUS is one of the largest manufacturers of seed cleaning equipment. With a long history and dedicated high technology research institute, called ROEBER, innovation is in the DNA of PETKUS.
Our brand ROEBER stands for innovation on the highest technical level. Roeber products strive to lead in process engineering.
ROEBER creates an elite product group and became a key brand representing the vision and future of the PETKUS Group.
---
---
With the combination PETKUS and SELECTA we now offer you total processing solutions on fine seeds covering cleaning, calibration, sorting and seed enhancement,
ALL FROM ONE HAND.
PETKUS Selecta is the business unit for fine seeds within the PETKUS Group. We offer total solutions in fine seed covering all processes in
sorting, drying, coating and disinfection. Our brand new high technology center is located in Hem (right in the middle of "Seed Valley") to achieve our legendary value proposal, "The finest for your Quality Seeds".
With our wide product portfolio and our main brands Selecta, Roeber and PETKUS we have all the latest state of the art techniques available at your service. And even more, for specific wishes we can offer creative solutions that suit your specific demands. The rule number one at PETKUS Selecta is to listen carefully to all of our customers.
---
Our way of more than 70 years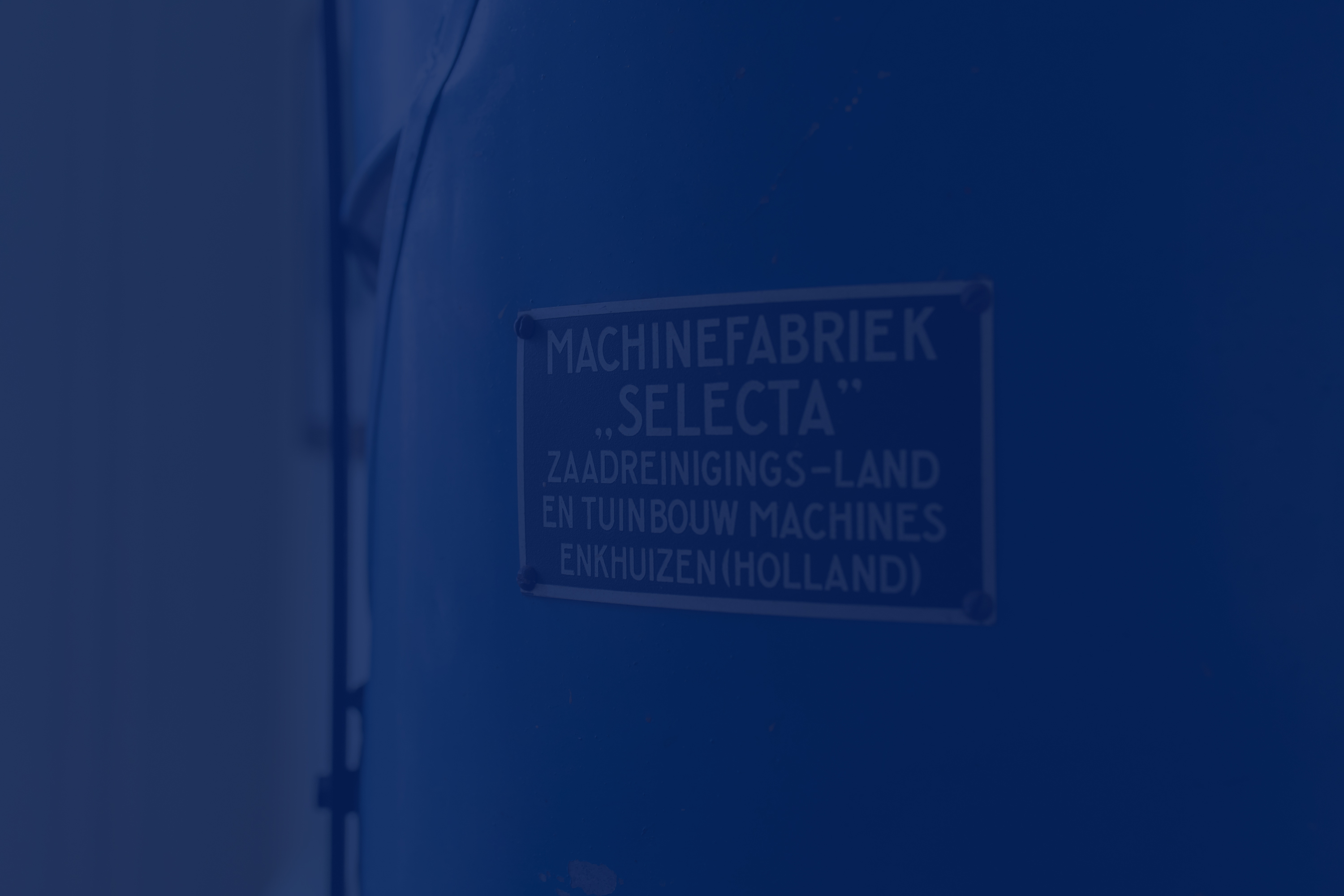 1947
SELECTA WAS FOUNDED
BY 3 PEOPLE AND ONE OF THEM WAS JAN MOURIK (GRANDFATHER OF RON).
1948
SELECTA & KEES MOURIK
RON HIS FATHER, KEES MOURIK, STARTED WORKING AT THE COMPANY AT THE AGE OF 14.
1979
STARTED SELECTA MACHINEFABRIEK BV
IT WAS PRODUCING EQUIPMENT FOR THE FINE SEED INDUSTRY ONLY.
1982
SELECTA IS INSTALLED AT THE WORTELMARKT
SELECTA MACHINEFABRIEK MOVED FROM KARNEMELKSLUIS TO HIS CURRENT LOCATION AT THE WORTELMARKT.
1989
SELECTA & RON MOURIK
RON MOURIK STARTED WORKING AT SELECTA AND ALSO IN THAT YEAR THE BUILDING WAS EXPANDED WITH A NEW OFFICE.
2018
PETKUS SELECTA
SELECTA WAS ACQUIRED BY PETKUS IN 2018 AND A NEW COMPANY WAS DEVELOPED PETKUS SELECTA.
LEADING IN INNOVATION
PETKUS having his own ROEBER R&D Institute, makes PETKUS Selecta unique. As such ROEBER is creating an elite product group among international competitors.
CUSTOMER RELATIONSHIPS
We look for solutions together with our clients buildiing on long term relationships.
CUSTOMIZED SOLUTIONS
Top quality products which are not made in mass production but carefully built by experts, adapted to the specific demands of the user.
HIGH QUALITY MACHINES
PETKUS and SELECTA are well known for their high quality machines, adding up to a high performance and a minimal loss of valuable seeds. The accuracy of the machines is of a very high standard.
we want to meet you
PETKUS SELECTA, a new beginning, a new team supported by the experience of our most veteran colleagues.
If you want to know more about our work, our machines or advise you on the best way to optimize your business, contact us.
We will be happy to meet you.
CONTACT US
If you want to join a young and motivated team, develop professionally with the support of a prestigious multinational, visit our employment area and leave us a message.
WORK WITH US